We are happy to announce our new interactive packaging machine demo room. The new demo room is aimed at offering more than pictures and descriptions of packaging machines. The fully interactive demo room features detailed 360 views of machines, machine specs, demo videos, and more.
From the demo room image users can click on a desired machine. From each machine interface viewers can:
Have full control of 360 machine views. Drag and move machines as desired. Click on machine hot spots to view the names of machine parts.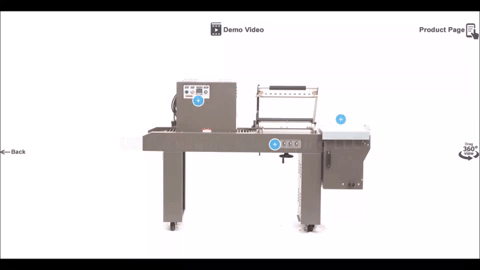 View machine demo videos to see working operation and additional information not shown in 360 view.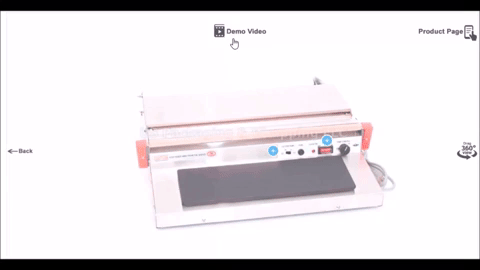 View machine dimensions, flyers, electrical details, and more. Pricing and standard shipping times are also listed on each product page.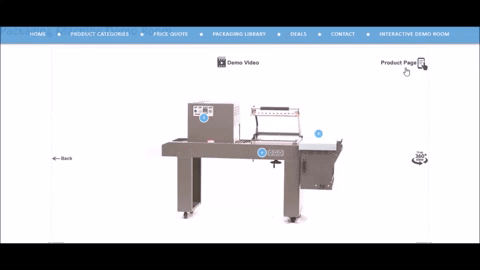 All machines featured in our interactive demo room are standard stock items we stock in multiple locations. Let us know if you need any further assistance with your machine purchase. Call (1-800-441-5090) or email us.